It is time for another chapter of
"The Together Teacher"
in our book study. Today it is time for chapter 12 which is all about dealing with your paper and stuff. Our hostess this week is Amy of The Core of Grade Four!

So let's dive into this last chapter, and be sure to read on down to the bottom because we have a great giveaway for you!
What to Carry When You Are On The Move: Your Together Teacher System And A Teacher Clipboard
A Teacher Clipboard
Many of us already carry a teacher clipboard, but Maia points out the problem with it is that we carry EVERYTHING with us on the clipboard. From late slips to lesson plans, it often becomes a jumble of mess and you can't find what you need easily. She gives some suggestions about what should be on there and how it should be arranged. She suggests using your Together Teacher System for maintaining your time, your to-dos, your thoughts, and your notes. Your clipboard should hold your lesson plans, behavior/homework trackers, and mastery trackers. If your Together Teacher System is easy to hold, you could also keep these things there as well.
Academic Observation Charts
As a teacher you NEED a handy place to capture and record valuable data about your students to inform you instruction and planning. When Maia was teaching, she says that she would make a chart each week with the students' names on the vertical axis and the learning objectives for the week across the horizontal axis. During each part of her lesson - (warm-up, guided practice, or independent work) she would circulate around the room noting who had mastered or showed partial mastery of the objective. She would also make notes of students who were struggling to remind herself to return to the students for extra help later during the day or week.
Behavioral Data Logs
Just like academic data, you may want to keep track of behavior as well. Who is participating and who is not? Are certain students having difficulty staying on task during a certain subject?
A Writing Tool
You can't keep this data if you don't have a pen or pencil to write it down! I have been so guilty of racing around my classroom in search of a writing tool. Maia suggests keeping it with you at all times whether in your pocket, attached to your lanyard, or clipped onto a clipboard.
Use Your Desk For Something Other Than Storage
Establish and In-Box
Maia suggests setting up a stackable file bin with the following labels:
Action
Grade
Return
Office
Copy
File
Portable In-Box
Maia suggests keeping a place in your Together Teacher system to hold the papers that come your way when you are out and about. Just make sure you go through that in-box as part of your daily routine.
My Portable In-Box
Transporting Your Materials
It seems like taking work home is just part of the teaching territory. Maia suggests using a five or seven pocket accordion file that matches your in-box file on your desk. I use my 31 bag with dividers in it as well.
Although this is the last chapter, there are a ton of other resources including books, blogs, apps, and more. Maia has included a CD for you to access the items she refers to in the book for creating your own Together Teacher system.
Now... time for the giveaway!
Every month I give away a $25 TpT gift Card.
This month I also have donations from the hostesses of this book study as well! And... I am also throwing in an item of your choice from my store, along with a copy of The Together Teacher!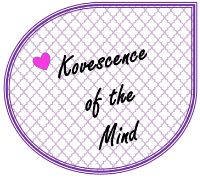 Sarah is donating an item of your choice from her
TpT Store.
Ellie from
Middle School Math Moments
is donating her
Footloose Comparing and Ordering Fractions.
Laura from
Luv My Kinders
is donating her Spider Math and Literacy Activities K-1 packet.
TpT Store
.
Enter below
a Rafflecopter giveaway