This week Sarah from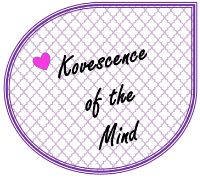 is hosting chapter 7 from
The Together Teacher
which is all about creating routines and planning. You will definitely want to visit her blog today, not only to read her thoughts on chapter 7, but also because she is hosting a
GIVEAWAY!
If you have missed my previous posts from this book study you can find them below:
Chapter 6
Chapter 5
Chapter 4
Chapter 3
Chapter 2
Chapter 1
By now if you have been following along with us, you should have developed 5 key tools to help you:
1. The
Comprehensive Calendar
to meet your deadlines.
2. The
Upcoming To-Do List
to list all of your to-dos
3.
Thought Catchers
to track your ideas and thoughts
4.
Meeting/PD Notes
to follow up from meetings and PD
5.
Weekly or Daily Worksheets
to plan your schedule
If you haven't already bought the book to follow along, what are you waiting for? It is your time to be more organized!
This chapter talks about putting all of the tools above into use on a regular basis. It tells you how to plan ahead and make the greatest use of your limited time - all in the interest of taking home less work! Can I get an Amen on not taking home more work? I thought so!
The Weekly Round-Up
This is what Maia coins the time that you take to plan ahead for your upcoming week. What, you aren't planning ahead? You should be! Maia even gives you an agenda of what to do during your time so that nothing is forgotten!
You can find a copy on
her website here.
You need to register, but it is free. Maia says you should ideally conduct a weekly round-up on either Friday morning or Friday afternoon in preparation for the following week. I have been working on mine on Sundays, but Maia says that you should conduct it BEFORE the weekend in order to reduce the feeling of being overwhelmed during the weekend. I am going to give this a try this week and let you know how it goes. We have an early release day on Friday, so the afternoon should work out perfectly.
Your weekly round up should take between 30 and 90 minutes depending on how much work you need to process from the previous week.
Daily Routines: Making the Most of Openings and Closings
Just like your morning rituals of waking up, showering, brushing your teeth, etc. your time when you arrive at school has a set list of things that you need to get done or prepare for your day ahead. Maia says that there isn't one right way to have a morning routine, as long as it is one that is clear to you. She shares a few examples from various teachers. Likewise, you should also have a closing routine at the end of the day to set you up for success for the next day.
Use Those Preps To Their Fullest
Sometimes it is so easy to waste our prep times when we don't have a plan for how we want to use them. It is very easy to get sidetracked in a conversation in the copy room and before you know it 45 minutes has just flown by. Maia suggests mapping out your prep periods with an ideal plan of what you want to accomplish, things might not always work as planned, but at least you have a plan of attack to start from.
She also suggests keeping like items with like items. For example, you might want to set one prep period for making copies for the following week. Another day might be dedicated to planning or parent phone calls.
Next week Stephanie from
Technology TimeOut
is hosting chapter 8!
If you are following along with us, be sure to link up below: