Lanier's Lions has reached 100 followers! To celebrate this milestone she is giving 5 winners any item from one of her teacher stores! Head over to enter!
Brigid's Daily Lesson Log
is also having a followers giveaway with tons of great prizes including some from her store and 12 donated prizes.
Dirty Hands and Lesson Plans has reached 500 Followers! In honor of this momentous occasion, she is giving away a $25 Target Gift Card and 5 items from her store!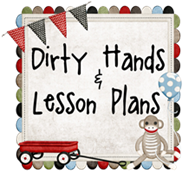 Julie over at Math is Elementary is having her very first giveaway! Look at what she is giving away! Since I just got an iPad - this would be a great prize!
Lisa at Learning is Something To Treasure is also having a giveaway! Enter her
Back to School 650 Follower Giveaway!:
And in other Giveaway Goodness news - I am dangerously close to 100 followers which means it is almost time for a giveaway! If you would like to be a part of the giveaway, please email me at kellys3ps@sbcglobal.net! Thank you!